Best Hospitals in Dubai: Choosing Quality Care for Medical Treatment
Dubai is a popular destination for tourists, health tourists, and individuals seeking medical treatment. With numerous hospitals, it's important to identify the best facilities that align with your specific needs. In this article, we will explore Dubai's top hospitals, highlighting their specializations and outstanding features. Whether you are considering health tourism or require medical attention e.g. doing a Desert Safari tour and getting motion sickness, twisting your ankle on a Dhow cruise, or for a loved one, this comprehensive guide will assist you in making an informed decision.
Discovering Dubai's Premier Hospitals
Here are the top hospitals in Dubai renowned for their international reputation and commitment to excellence in healthcare. Each hospital listed below offers unique services, and it's crucial to select the one that caters to your individual circumstances. By clicking on each hospital, you can access detailed information about their location, exceptional facilities, special package offers, and more.
1. Prime Hospital Garhoud – Personalized Care with Award-Winning Excellence
Prime Hospital Garhoud is a leading multi-specialty hospital that prides itself on providing individualized attention to each patient. The medical professionals at Prime Hospital value their patients' well-being, creating a supportive and family-like environment. The dedicated staff is available round the clock, equipped to handle any medical or surgical emergencies. Patients can expect compassionate care, calming reassurance, and clear explanations during their treatment journey.

2. Valiant Clinic & Hospital Dubai – Exceptional Multi-Specialty Boutique Care
Valiant Clinic & Hospital Dubai is a highly regarded multi-specialty boutique hospital offering world-class diagnostic and wellness services. Their evidence-based care adheres to international standards of excellence. Valiant Clinic promotes healthy living, prioritizes awareness, early detection, and swift diagnosis. Their comprehensive range of services includes US-style Essential and Premier Check-ups.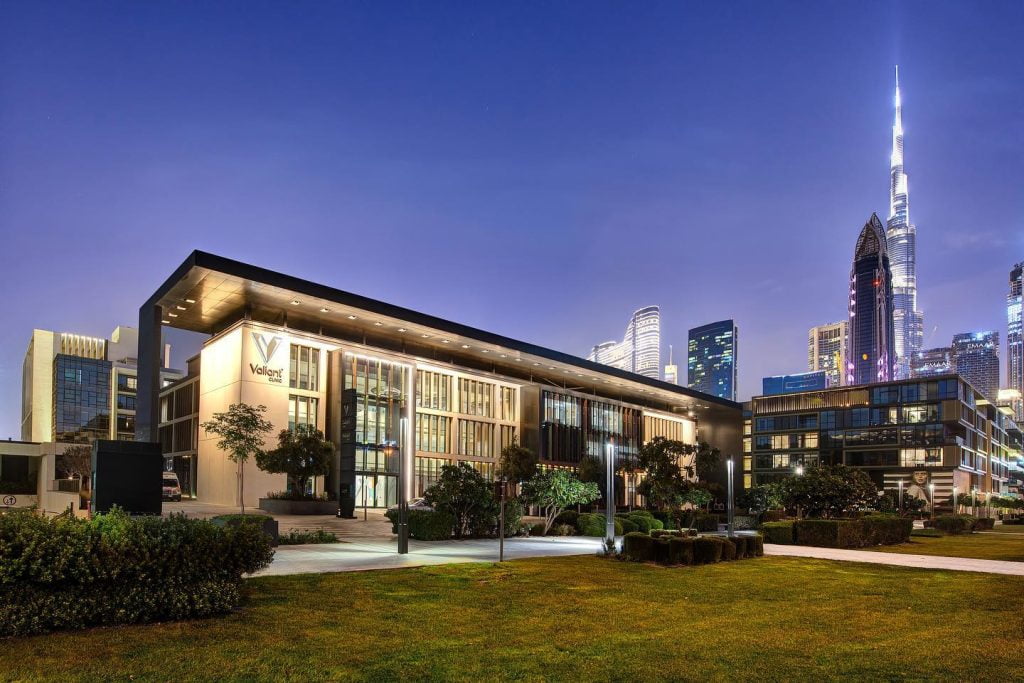 3. Neuro Spinal Hospital – Unparalleled Expertise in Neurosurgery
As a specialized facility, Neuro Spinal Hospital focuses on a broad spectrum of medical fields such as spine surgery, orthopedic surgery, neurosurgery, oncology, and radiosurgery. This hospital boasts a team of consultants, clinicians, and surgeons with extensive training and experience in cancer treatment, neurosurgery, and orthopedic and spinal procedures. Notably, Neuro Spinal Hospital stands as the only facility in the region with internationally recognized faculties.

4. Burjeel Hospital for Advanced Surgery Dubai – Comprehensive Orthopedic and Joint Care
Burjeel Hospital for Advanced Surgery (BHAS) in Dubai is a leading orthopedic hospital in the United Arab Emirates. Renowned for its state-of-the-art facilities, BHAS provides a wide range of treatments, including joint surgery, pediatric orthopedics, hand surgery, sports orthopedics, and spine surgery. With three fully-equipped operating theaters, the hospital ensures top-class medical care.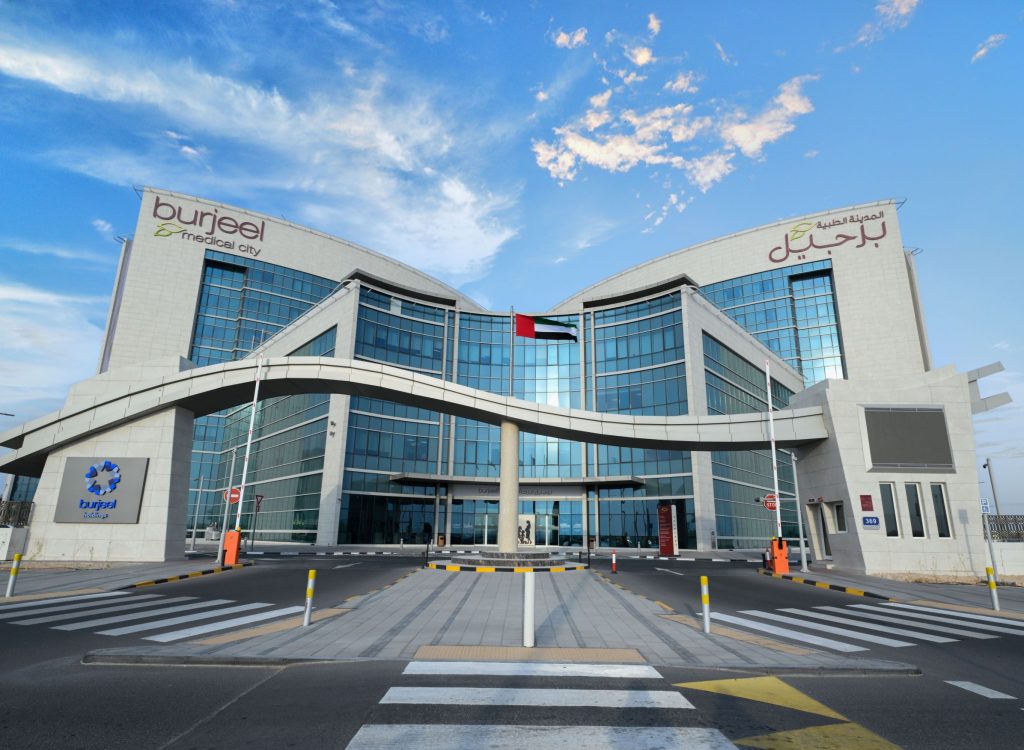 5. King's College Hospital Dubai – Excellence Aligned with King's College Hospital London
King's College Hospital Dubai prioritizes patient care and health outcomes, placing you as their top priority. Aligned closely with King's College Hospital London, this facility offers the same outstanding healthcare, modern techniques, evidence-based procedures, and patient-centered care found in London.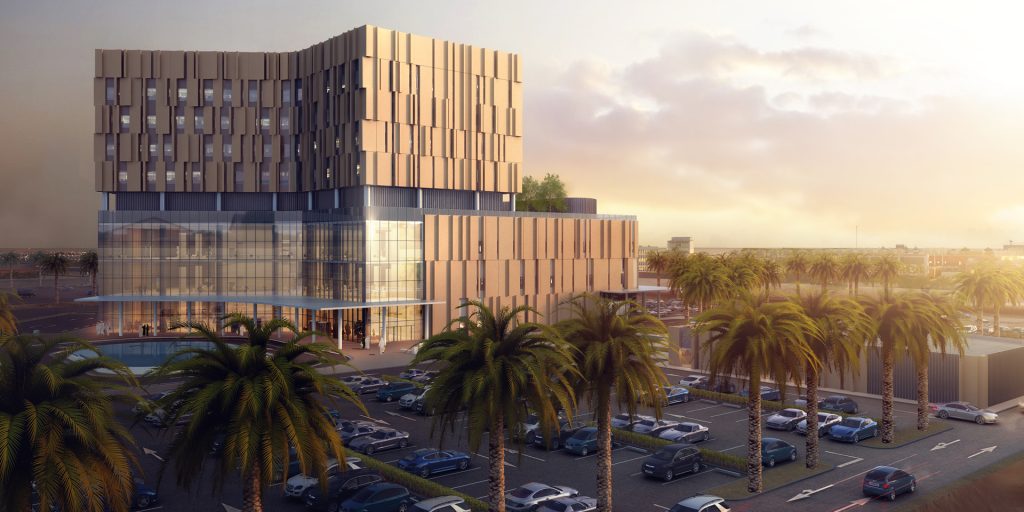 6. Moorfields Eye Hospital Dubai – World-Class Specialized Eye Care
Moorfields Eye Hospital Dubai is a branch of Moorfields London, the oldest eye hospital globally. Patients in Dubai can expect the same exceptional standards of diagnosis, treatment, and aftercare as provided by highly experienced experts, many of whom have received training or worked at Moorfields London.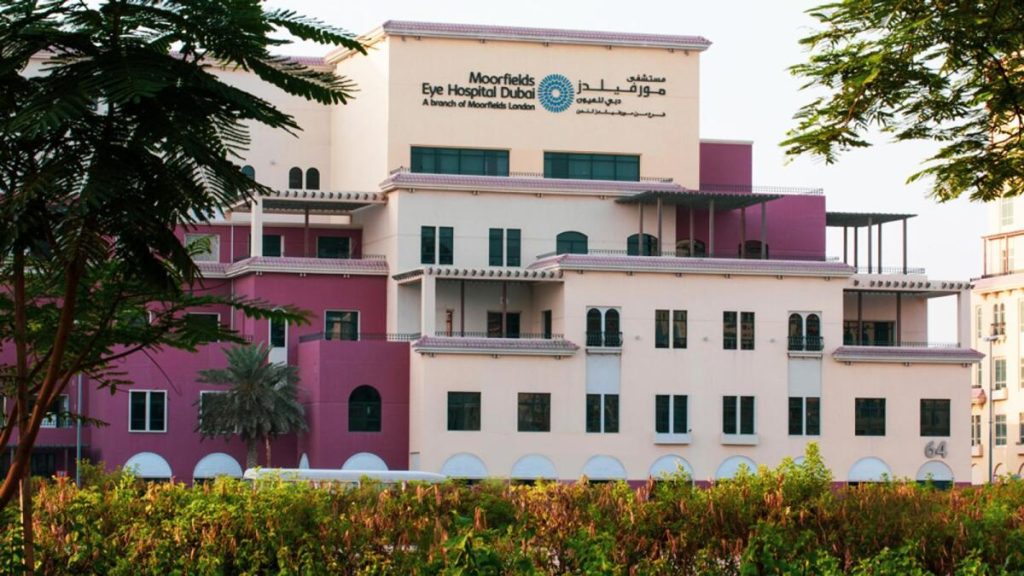 7. NMC Royal Hospital Dubai – Global Leader in Fertility Treatment
NMC Healthcare, the largest private healthcare company in the United Arab Emirates, stands as one of the world's premier providers of fertility services. The modern and compassionate NMC Royal Hospital Dubai prioritizes personalized care, genuine concern for patient's well-being, and an unwavering commitment to health.

8. Zulekha Hospital Dubai – Part of a Respected Healthcare Group
Founded by Dr. Zulekha Daud in 1964, the Zulekha Healthcare Group strives to provide affordable, top-quality medical facilities to all, regardless of their circumstances. This hospital aims to be the most efficient, competent, and courteous provider of comprehensive healthcare worldwide. Zulekha Hospital Dubai offers easy access, to high-quality healthcare as a part of this renowned healthcare group.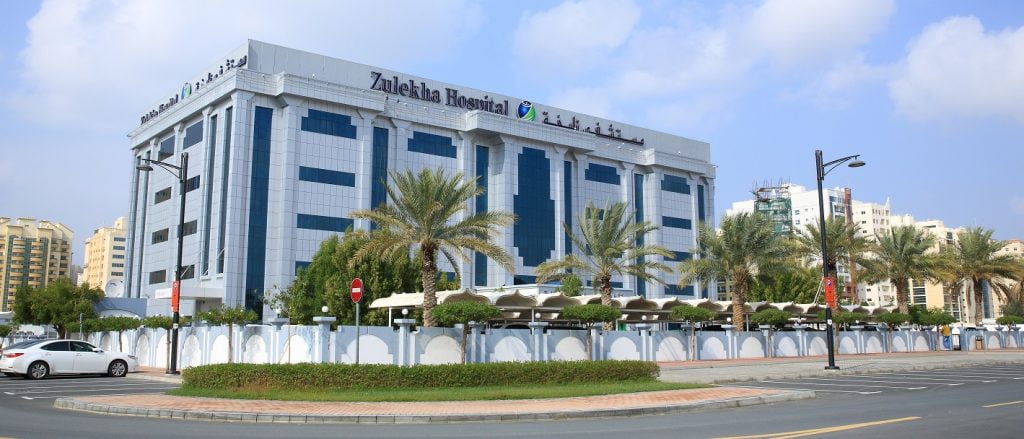 9. American Hospital Dubai – Delivering High-Quality American-Style Care
The American Hospital Dubai is a reputable private acute care hospital that delivers exceptional medical and surgical services. With a large team of highly qualified and experienced multi-specialty physicians, this hospital maintains high-quality standards consistent with American healthcare practices. Being the first hospital in the Middle East to receive Joint Commission International approval, the American Hospital Dubai holds a prestigious position in the region.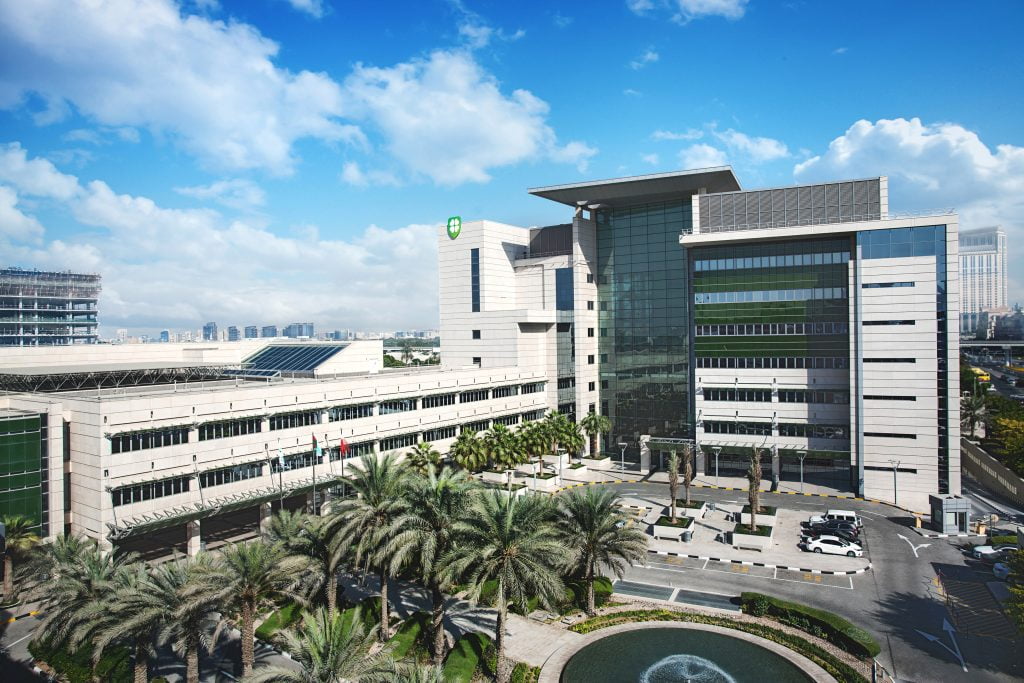 10. Canadian Specialist Hospital Dubai – Advanced World-Class Facilities
The Canadian Specialist Hospital, one of Dubai's largest private healthcare institutions, is widely recognized for its outstanding specialist diagnostic and treatment facilities. Equipped with advanced technology and staffed by dedicated experts, this hospital offers comprehensive healthcare services and serves as a referral center for patients from across the globe.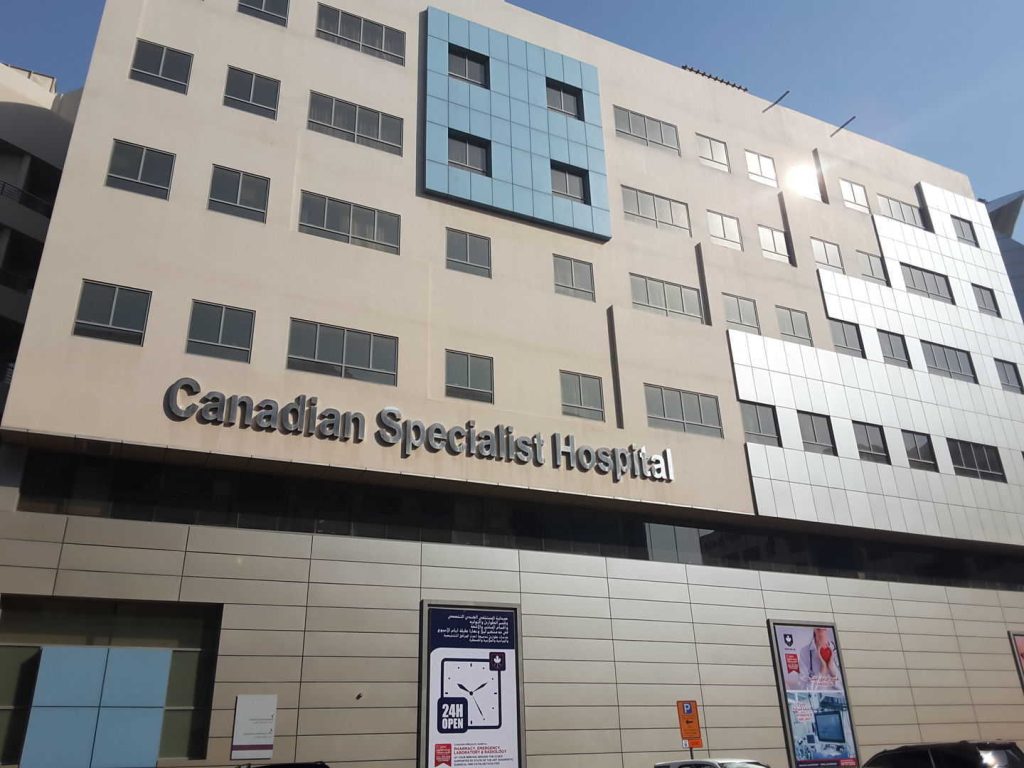 Medcare Hospital Dubai – Combining State-of-the-Art Technology with Exceptional Care
Medcare Hospital Dubai blends cutting-edge medical technology with internationally respected medical professionals to provide world-class treatment to patients of all ages. The hospital offers advanced diagnostic facilities, including MRI, CT scans, and ultrasounds, along with round-the-clock emergency services.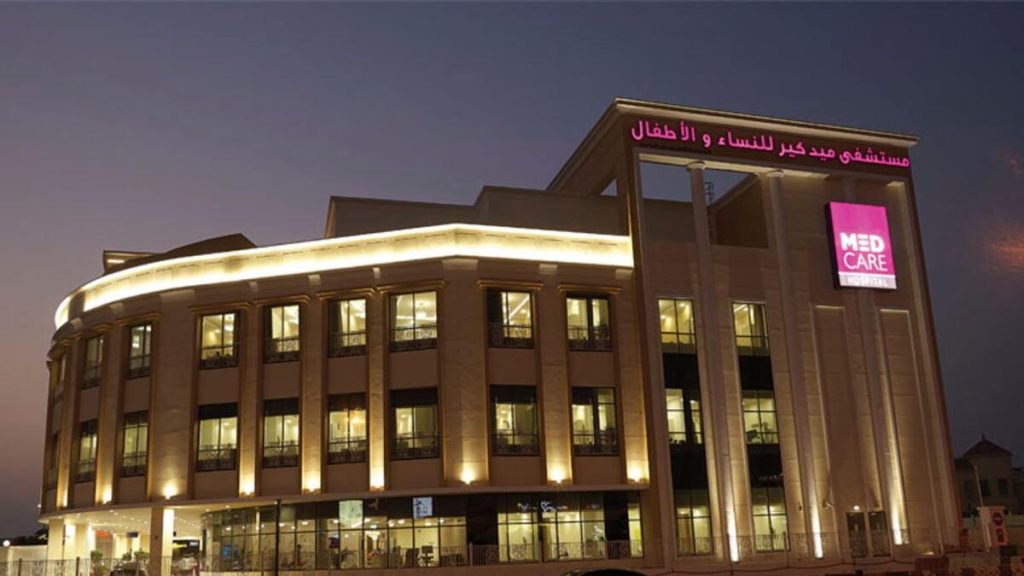 Saudi German Hospital Dubai – A Part of the Largest Private Hospital Group in the Middle East
Saudi German Hospital Dubai is among the top hospitals in Dubai, housing 300 beds and providing an extensive range of medical services. The hospital covers major specialties and subspecialties, featuring a highly advanced critical care unit that adheres to international standards. Accredited by both JCI and CAP, SGH Dubai ensures top-quality care for patients.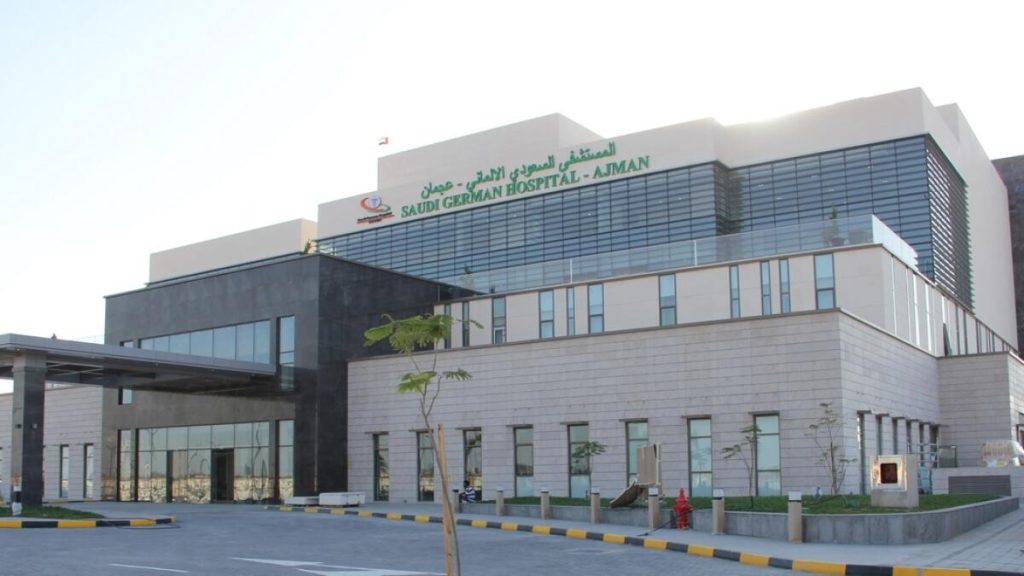 FAQs
Q: How can I make an appointment at these hospitals?
A: Each hospital has its own appointment system. You can visit their official websites or contact their respective call centers for appointment inquiries.
Q: Do these hospitals accept international health insurance?
A: Yes, most of these hospitals have collaborations with international insurance providers. However, it's advisable to check with the hospital and your insurance company for specific details.
Q: Are interpreters available for non-English speaking patients?
A: Yes, these hospitals often have multilingual staff and interpreters to assist non-English speaking patients.
Q: What are the visiting hours for patients in these hospitals?
A: Visiting hours may vary from hospital to hospital. It's recommended to check with the specific hospital for their visiting hours policy.
Q: Are these hospitals equipped to handle medical emergencies?
A: Yes, all of these hospitals have dedicated emergency departments that operate 24/7 to provide immediate medical assistance in case of emergencies.
Q: Can I access my medical records online?
A: Many hospitals in Dubai offer online portals where patients can access their medical records and test results. You can inquire about this service with the hospital's administrative staff.
Q: Do these hospitals provide transportation services for patients?
A: Some hospitals may offer transportation services for patients, especially for those who require regular visits or have mobility limitations. It's best to inquire with the hospital's patient services department for specific details.
Q: Are there special facilities for international patients, such as translators and accommodation services?
A: Yes, these hospitals often have dedicated international patient departments that provide assistance with translators, accommodation, travel arrangements, and other support services to ensure a comfortable experience for international patients.
Q: Do these hospitals have specialized pediatric departments?
A: Yes, all of these hospitals have dedicated pediatric departments staffed by experienced pediatricians and equipped to provide specialized care for children.
Q: Are there options for alternative or complementary therapies in these hospitals?
A: Some hospitals in Dubai offer complementary and alternative therapies alongside conventional medical treatments. These therapies may include acupuncture, naturopathy, or holistic approaches. It's advisable to inquire with the hospital about the specific therapies available.
Q: Can I request a second opinion from a specialist at these hospitals?
A: Yes, these hospitals encourage patients to seek second opinions. You can discuss this option with your primary physician or directly approach the hospital's specialized department.
Q: Are there support groups or counseling services available for patients and their families?
A: Many hospitals have support groups and counseling services available to provide emotional and psychological support for patients and their families. These services can be beneficial in coping with medical conditions and treatment journeys.
Q: Are these hospitals involved in community outreach programs or health awareness campaigns?
A: Yes, several hospitals in Dubai actively participate in community outreach programs, health awareness campaigns, and medical education initiatives to promote health and well-being among the general public.
Q: Do these hospitals offer telemedicine or virtual consultation services?
A: Yes, some hospitals provide telemedicine services, allowing patients to have virtual consultations with doctors for certain medical conditions. This can be particularly convenient for follow-up appointments or minor health concerns.
Q: Are there specialized centers or clinics for specific medical conditions in these hospitals?
A: Yes, many of these hospitals have specialized centers or clinics focused on specific medical conditions such as diabetes, cardiovascular health, cancer, or orthopedics. These centers provide comprehensive care and access to specialized treatments.
Q: Can I find information about the doctors and specialists working at these hospitals?
A: Yes, most hospitals have detailed profiles of their doctors and specialists available on their websites. These profiles often include their qualifications, areas of expertise, and experience, helping patients make informed choices.
Q: Are these hospitals accredited by international healthcare organizations?
A: Many hospitals in Dubai strive for international accreditation from recognized healthcare organizations. Some common accreditations include Joint Commission International (JCI) and the Health Authority – Abu Dhabi (HAAD) accreditation. These accreditations ensure that the hospitals meet global standards of quality and patient safety.
Q: What amenities and services are available for patients and their families in these hospitals?
A: Hospitals in Dubai often provide amenities such as comfortable waiting areas, cafeterias, prayer rooms, and free Wi-Fi for patients and their families. Additionally, some hospitals offer concierge services, which can assist with various non-medical needs.