Introduction:
Dubai, the city of dreams, has become one of the world's most popular tourist destinations, attracting millions of visitors every year. With its luxurious hotels, stunning beaches, world-class shopping, and a range of exciting activities, Dubai has something for everyone. If you're planning a trip to Dubai and wondering where to start, look no further. In this guide, we'll take you through the best tours and attractions in Dubai to help you make the most of your visit.
Dubai City Tour: Discovering Dubai's Best Sights
Start your trip to Dubai with a city tour to get a taste of everything the city has to offer. The best way to do this is to book a hop-on-hop-off bus tour, which will take you to all the city's top sights, including:
Dubai Museum: Located in the Al Fahidi Fort, this museum showcases the city's rich history and culture.
Jumeirah Mosque: One of the most beautiful mosques in Dubai, Jumeirah Mosque is open to non-Muslims for guided tours.
Dubai Mall: The world's largest shopping mall, with over 1,200 stores and a range of entertainment options.
Dubai Marina: A picturesque waterfront area with plenty of restaurants and shops.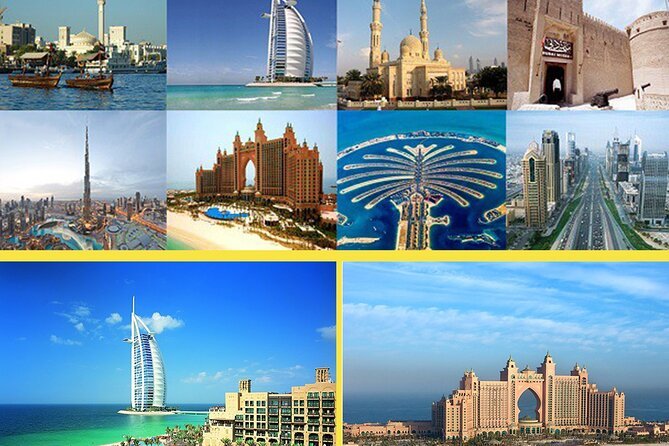 Burj Khalifa and Beyond: Awe-inspiring Skyscrapers
No visit to Dubai is complete without a trip to the Burj Khalifa, the world's tallest building. You can take the elevator to the 124th floor for panoramic views of the city. Other skyscrapers worth visiting include:
Burj Al Arab: The iconic sail-shaped hotel is a symbol of Dubai's luxury and extravagance.
Emirates Towers: The twin towers are another impressive feat of engineering, with a range of restaurants and bars.
Dubai Frame: A newer addition to the skyline, the Dubai Frame is a 150-meter-tall structure that offers 360-degree views of the city.
Shop till you drop: Best Malls and Souks in Dubai
Dubai is a shopper's paradise, with a range of malls and souks catering to all tastes and budgets. Some of the must-visit shopping destinations include:
Dubai Mall: We mentioned it earlier, but it's worth repeating. With over 1,200 stores, an aquarium, and an ice rink, you could easily spend a whole day here.
Mall of the Emirates: Another massive mall, with over 700 stores, a ski slope, and a range of restaurants and cafes.
Souk Madinat Jumeirah: For a more traditional shopping experience, head to this souk, which is designed to look like an old Arabian town.
Thrilling Adventures: From Desert Safaris to Theme Parks
Dubai offers a range of thrilling activities for adrenaline junkies, including:
Desert Safari: Take a trip to the desert for a 4×4 ride, a camel ride, and a barbecue dinner under the stars.
Dubai Parks and Resorts: A massive theme park with four different parks, including Motiongate, Bollywood Parks, Legoland, and Legoland Water Park.
Skydiving: For the ultimate thrill, skydive over Dubai and enjoy breathtaking views of the city.
Dubai's Natural Beauty: Beaches, Parks, and Gardens
Dubai is not just about skyscrapers and shopping malls. The city is also home to some beautiful beaches, parks, and gardens. Here are some of the best:
Jumeirah Beach: A pristine white sand beach with crystal clear waters, perfect for swimming and sunbathing.
Dubai Miracle Garden: A stunning garden with over 45 million flowers arranged in intricate designs and patterns.
Dubai Creek Park: A large park that offers plenty of greenery, walking trails, and picnic spots.
Culture and Heritage: Museums and Historical Sites
Dubai has a rich cultural and historical heritage, and there are several museums and historical sites that showcase the city's past. Here are a few to add to your itinerary:
Sheikh Mohammed Centre for Cultural Understanding: A center that offers tours and activities to learn about Emirati culture and traditions.
Dubai Heritage Village: A replica of a traditional Emirati village that offers a glimpse into the city's past.
Al Fahidi Historical Neighbourhood: A historic neighborhood with narrow alleys, wind towers, and traditional buildings that have been restored and converted into museums and art galleries.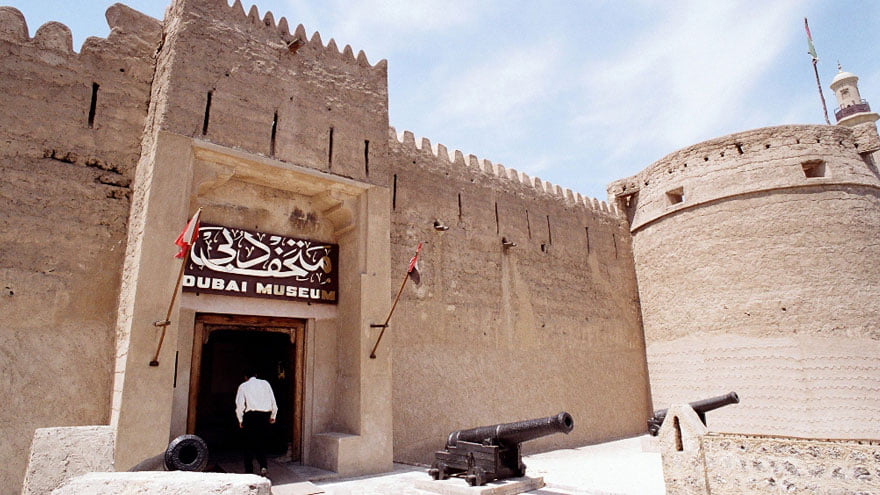 Frequently Asked Questions:
Q: What is the best time to visit Dubai?
A: The best time to visit Dubai is between November and March when the weather is pleasant and mild.
Q: Is Dubai safe for tourists?
A: Yes, Dubai is a very safe city for tourists. However, as with any destination, it's always advisable to take precautions and be aware of your surroundings.
Q: Can I visit Dubai during Ramadan?
A: Yes, you can visit Dubai during Ramadan, but it's important to be respectful of the local customs and traditions during this holy month.
Conclusion:
Dubai is a city that offers a perfect blend of modernity and tradition, and there's no shortage of things to do and see. Whether you're interested in shopping, culture, adventure, or relaxation, Dubai has something for everyone. Use this guide to plan your perfect trip to the city, and get ready to be wowed by everything that Dubai has to offer.