Abu Dhabi City Tour with Ferrari World: Explore the Ultimate Adventure
1. Introduction
Welcome to an exhilarating adventure in the heart of the United Arab Emirates (UAE)! In this article, we will take you on a virtual journey to Abu Dhabi, the capital city of the UAE, and introduce you to the thrill of visiting Ferrari World. Discover the charm of Abu Dhabi and the adrenaline rush of Ferrari World, all in one unforgettable experience.
2. Abu Dhabi City Tour: Unveiling the Gems of the UAE
Abu Dhabi, the largest of the seven emirates that make up the UAE, is a city brimming with cultural heritage and modern marvels. A city tour in Abu Dhabi promises a fascinating blend of tradition and innovation.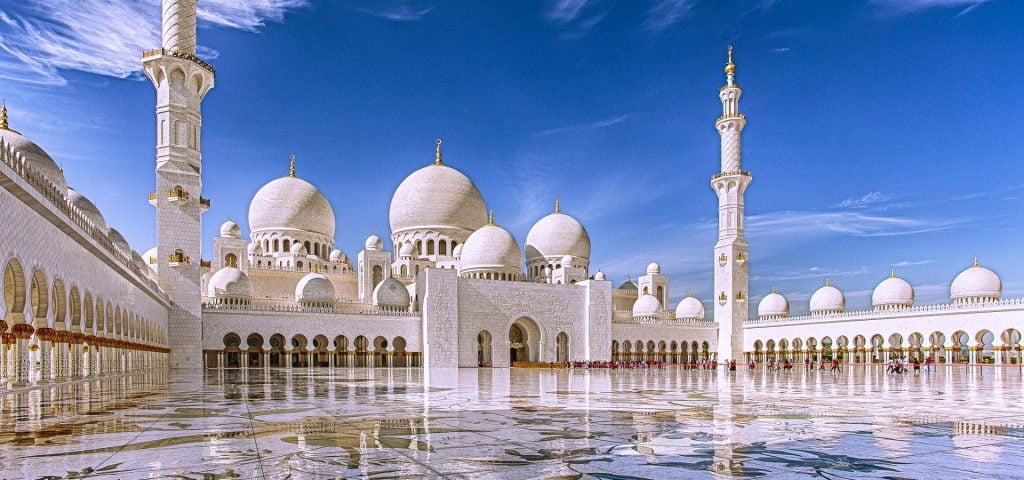 2.1 The Grand Mosque: A Testament to Grandeur
Begin your journey with a visit to the Sheikh Zayed Grand Mosque, a magnificent architectural marvel that showcases Islamic artistry. Admire the intricate details of the mosque's design, from the towering minarets to the shimmering white domes.
2.2 Yas Island: A Hub of Entertainment
Next on the itinerary is Yas Island, a world-class entertainment destination. Experience the excitement of the Yas Marina Circuit, where the Abu Dhabi Grand Prix takes place. Explore Yas Waterworld, a water park offering thrilling slides and attractions. And of course, prepare for the ultimate adventure at Ferrari World.
2.3 The Corniche: A Serene Waterfront
Stroll along the Corniche, a picturesque waterfront promenade offering stunning views of the Arabian Gulf. Enjoy the tranquil atmosphere and take in the breathtaking skyline of Abu Dhabi.
2.4 Louvre Abu Dhabi: Where Art Meets Architecture
Indulge your senses at the Louvre Abu Dhabi, an architectural masterpiece that houses a remarkable collection of artworks. Immerse yourself in the world of art and culture as you explore the museum's diverse exhibitions.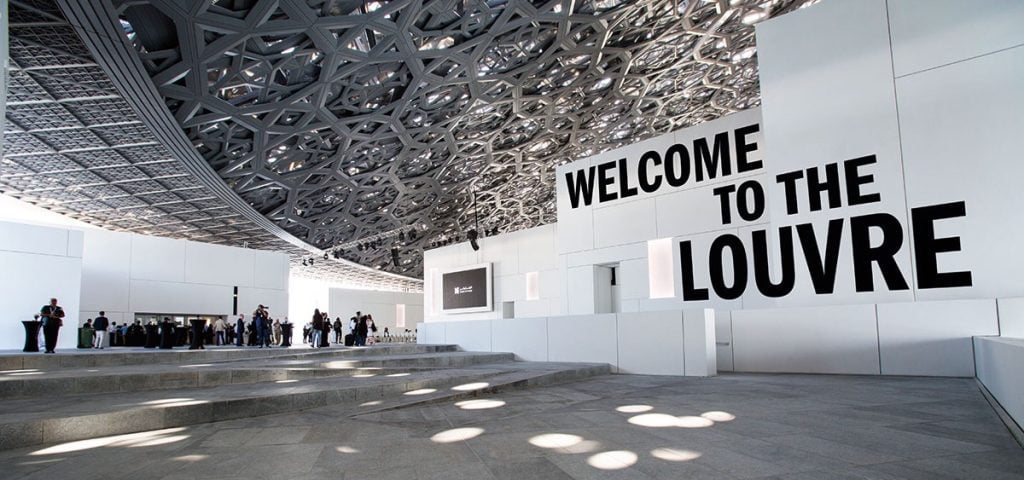 3. Ferrari World Abu Dhabi: A Thrilling Experience
3.1 The Iconic Ferrari Brand
Ferrari World Abu Dhabi is an iconic theme park dedicated to the legendary Italian brand, Ferrari. Step into a world where speed, excitement, and luxury combine to create an unforgettable experience. The park offers something for everyone, from thrilling rides to unique attractions.
3.2 Record-Breaking Rides
Get ready for an adrenaline rush as you experience the record-breaking Formula Rossa roller coaster, the fastest roller coaster in the world. Feel the thrill of speed as you accelerate from 0 to 240 km/h in just a few seconds. Brace yourself for twists, turns, and heart-pounding drops that will leave you breathless.
3.3 Family-Friendly Fun
Ferrari World is not just for thrill-seekers; it caters to families as well. Enjoy interactive shows, state-of-the-art simulators, and immersive experiences that bring the world of Ferrari to life. Let your little ones explore the Junior GT track, designed for aspiring young drivers.
3.4 Ferrari-Inspired Attractions
Marvel at the collection of Ferrari cars on display, showcasing the evolution of this legendary brand. From classic models to the latest innovations, car enthusiasts will be captivated by the beauty and craftsmanship of these iconic vehicles. Don't forget to capture unforgettable moments at the photo spots scattered throughout the park.
4. Ferrari World Tickets: Pricing and Options
When planning your visit to Ferrari World Abu Dhabi, it's important to consider ticket options and pricing.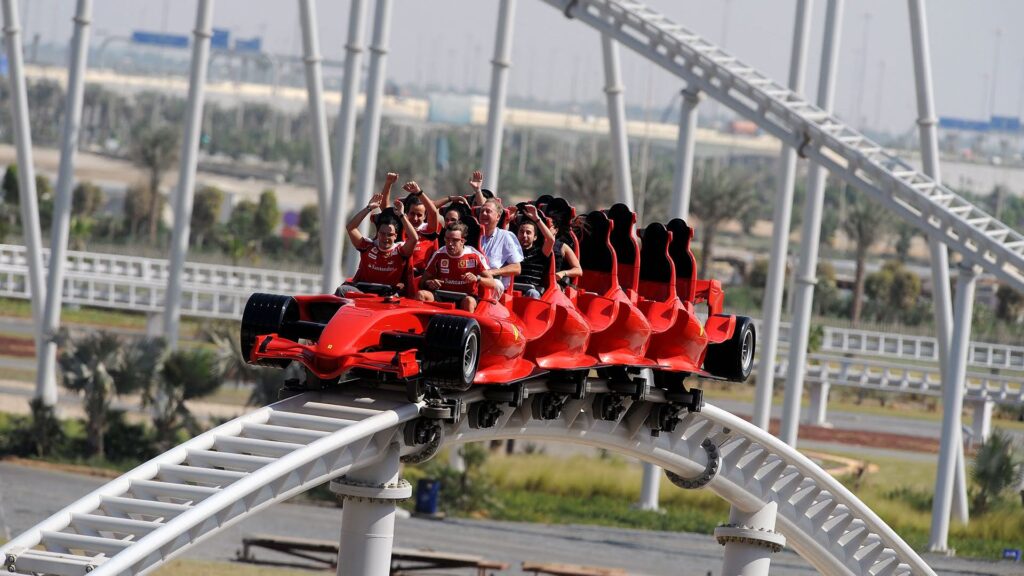 4.1 General Admission Tickets
General admission tickets provide access to all rides, shows, and attractions within the park. These tickets typically offer a full day of fun and are suitable for most visitors.
4.2 Fast Track Tickets
To minimize wait times and make the most of your day at Ferrari World, consider purchasing Fast Track tickets. These tickets allow you to skip the regular queues and enjoy priority access to select rides and attractions.
4.3 Annual Passes
For those who plan to visit Ferrari World multiple times throughout the year, an annual pass is a cost-effective option. With an annual pass, you can enjoy unlimited access to the park and exclusive benefits.
5. Benefits of Buying Ferrari World Tickets Online
Purchasing Ferrari World tickets online offers several advantages, ensuring a seamless experience from start to finish.
5.1 Convenience and Time-Saving
Buying tickets online from TOP10 Dubai Tours allows you to skip the queues at the ticket counters, saving you valuable time. Simply book your tickets from the comfort of your home or hotel, and present your e-ticket or voucher upon arrival.
5.2 Exclusive Online Discounts
Online ticket platforms often offer special discounts and promotional offers that are not available at the park's ticket counters. Take advantage of these deals to maximize savings on your visit to Ferrari World.
5.3 Flexibility and Customization
Online ticket platforms provide flexibility in choosing the date and time of your visit. Select the most convenient option for you and customize your itinerary accordingly. Some platforms also offer combo tickets, allowing you to combine your visit to Ferrari World with other attractions.
6. Special Offers for Ferrari World Tickets
Make your Ferrari World experience even more memorable by taking advantage of special offers and packages.
6.1 Combo Tickets
Consider purchasing combo tickets that include access to multiple attractions in Abu Dhabi. Combine your visit to Ferrari World with other popular destinations, such as the Yas Marina Circuit or Warner Bros. World Abu Dhabi, for a comprehensive experience.
6.2 Group Discounts
If you're traveling with a group, check for group discounts on Ferrari World tickets. Many online platforms offer discounted rates for larger groups, making it a budget-friendly option for families, friends, or corporate outings.
6.3 Seasonal Promotions
Keep an eye out for seasonal promotions and limited-time offers on Ferrari World tickets. These promotions often provide additional perks or discounts, enhancing your overall experience while saving you money.
7.Frequently Asked Questions
Here are some commonly asked questions about visiting Ferrari World Abu Dhabi:
Q1: How do I get to Ferrari World Abu Dhabi from Dubai?
To get to Ferrari World Abu Dhabi from Dubai, you can choose between different transportation options. The most convenient way is to take a taxi or use ride-hailing services, which can be easily found in Dubai. The journey usually takes around 1 to 1.5 hours, depending on traffic conditions and the specific location in Dubai you are departing from. Another option is to take a public bus from Dubai to Abu Dhabi, such as the E100 bus, which connects the two cities. Once you arrive in Abu Dhabi, you can take a taxi or use ride-hailing services to reach Ferrari World Abu Dhabi, located on Yas Island. Additionally, there are tour operators that offer transportation services from Dubai to Ferrari World Abu Dhabi as part of their package tours.
Q2: Can I buy Ferrari World tickets at the park?
Yes, you can purchase Ferrari World tickets at the park itself. Upon arrival at Ferrari World Abu Dhabi, you will find ticket counters or kiosks where you can buy the tickets directly. The park offers various ticket options, including general admission tickets as well as combination tickets that provide access to multiple attractions on Yas Island. It is advisable to check the official Ferrari World Abu Dhabi website or contact their customer service beforehand to get information about ticket availability, prices, and any ongoing promotions to make your visit more convenient.
Q3: Is there an age or height restriction for the rides?
Ferrari World Abu Dhabi has a variety of rides and attractions suitable for visitors of different ages and heights. Some rides may have specific age or height restrictions for safety reasons. The park provides clear signage and guidelines at each ride entrance, indicating the minimum height requirement or any other restrictions. Additionally, there are designated areas for younger children and families with age-appropriate rides and activities. To ensure an enjoyable and safe experience, it is recommended to check the official website of Ferrari World Abu Dhabi or inquire with their staff regarding the specific age and height restrictions for each ride before planning your visit.
Q4: Are there dining options available inside Ferrari World?
Yes, there are several dining options available inside Ferrari World Abu Dhabi. The park features a range of restaurants, cafes, and food outlets that cater to different tastes and preferences. From quick-service outlets offering snacks and refreshments to sit-down restaurants serving a variety of cuisines, visitors have a diverse selection of dining choices. Whether you're looking for international dishes or local specialties, you will find options to satisfy your hunger and enjoy a meal within the park. The availability and specific offerings may vary, so it's a good idea to check the park's website or consult its staff for the most up-to-date information on dining options.
Q5: Can I bring my own food and drinks into the park?
Ferrari World Abu Dhabi has specific policies regarding outside food and drinks. Generally, outside food and drinks are not permitted to be brought into the park. However, there are exceptions for special dietary needs or baby food. If you have specific dietary requirements or need to bring baby food, you may be allowed to bring them, subject to a security check at the park entrance. It is recommended to contact Ferrari World Abu Dhabi directly or refer to their official website for detailed information about their outside food and drink policy to ensure compliance and a smooth visit.
Q6: Is there a dress code for visiting Ferrari World?
Ferrari World Abu Dhabi does not have a strict dress code, but it is recommended to dress comfortably and in a manner appropriate for a family-friendly environment. Since the park has various rides and attractions, it is advisable to wear suitable clothing and footwear for a theme park visit. Comfortable shoes are particularly important as you may be walking or standing for extended periods. While there are no specific restrictions on clothing, it is recommended to dress modestly and respectfully, considering the local culture and customs. It is always a good idea to check the weather forecast for Abu Dhabi and dress accordingly to ensure a pleasant and comfortable experience.
Q7: Are there any restrictions on photography within the park?
Photography is generally allowed within Ferrari World Abu Dhabi for personal use. Visitors are welcome to capture their memories and take photos or videos of the rides, attractions, and their experiences. However, there might be certain restrictions in place for safety reasons or to protect the privacy and intellectual property of the park. These restrictions may include areas where photography is prohibited or restrictions on using professional camera equipment or drones. It is recommended to respect any signage or instructions provided by the park staff regarding photography and to be considerate of other guests while taking photos.
Q8: Can I rent strollers or wheelchairs at Ferrari World?
Yes, Ferrari World Abu Dhabi offers rental services for strollers and wheelchairs. These services are available to enhance accessibility and convenience for visitors with mobility needs. Strollers can be rented to accommodate young children, allowing families to explore the park comfortably. Wheelchairs are also available for rental to assist guests with limited mobility. To ensure availability, it is advisable to contact Ferrari World Abu Dhabi in advance or visit their guest services desk upon arrival to inquire about the rental process, fees, and any specific requirements for renting strollers or wheelchairs.
8. Conclusion
Embark on an unforgettable adventure with an Abu Dhabi city tour and a visit to Ferrari World Abu Dhabi. Immerse yourself in the cultural wonders of the UAE's capital city, explore iconic landmarks, and indulge in the thrill of Ferrari World's record-breaking rides and attractions. Whether you're a speed enthusiast, a family looking for fun, or a lover of art and culture, this experience promises something extraordinary for everyone. Book your tickets online, seize special offers, and get ready to create memories that will last a lifetime.